Diamond dust cuff by Bastian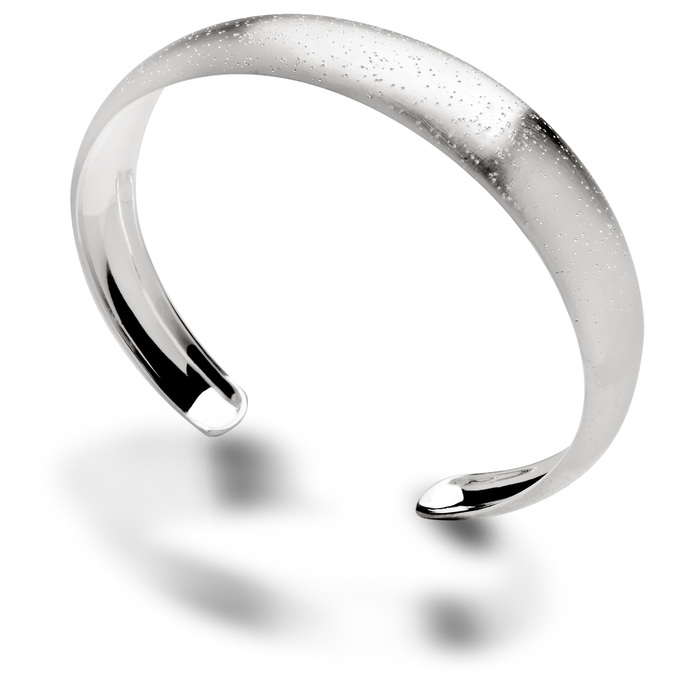 Currently out of stock. Please allow 3-5 working days for delivery.
Stylish silver diamond dust bangle by Bastian, made in frosted matte sterling silver and plated with fine silver to create a bright white finish resistent to tarnishing. The diamond dust is scattering across the whole bangle to make it sparkle and twinkle when you move.